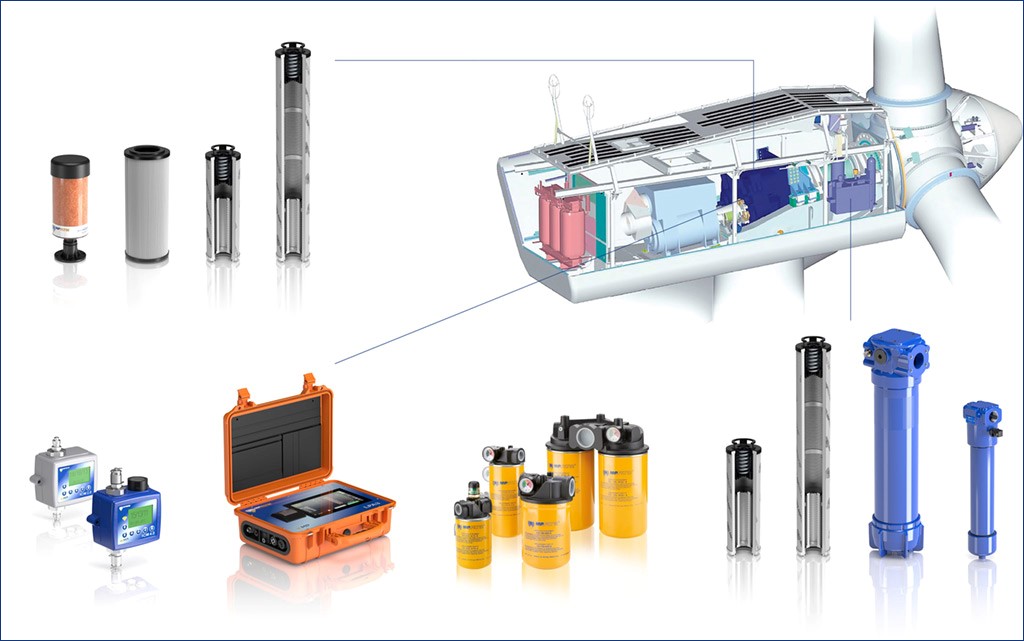 July 6, 2022
THE SOLUTION DESIGNED BY MP FILTRI FOR WIND ENERGY
"Clean fluids for clean energy'. The wind energy sector has become increasingly important in recent years and MP Filtri has developed numerous products and solutions to keep up with the technological developments in this ever-changing market. 
As a supplier of filtration components for hydraulic power units and lubrication systems in wind turbines, our product offering is summarised in a brand-new brochure dedicated to wind power generation. 
MP Filtri's range of solutions for the wind power sector Has been specifically designed for filtration of power transmission fluids.
The performance of each filter and filter element is also certified by rigorous laboratory tests to ensure maximum efficiency and reliability.
The WIND brochure is the first in a series of sales publications dedicated to MP Filtri's various fields of expertise: a choice that is part of an increasingly targeted communication strategy in line with new market developments. 
DOWNLOAD