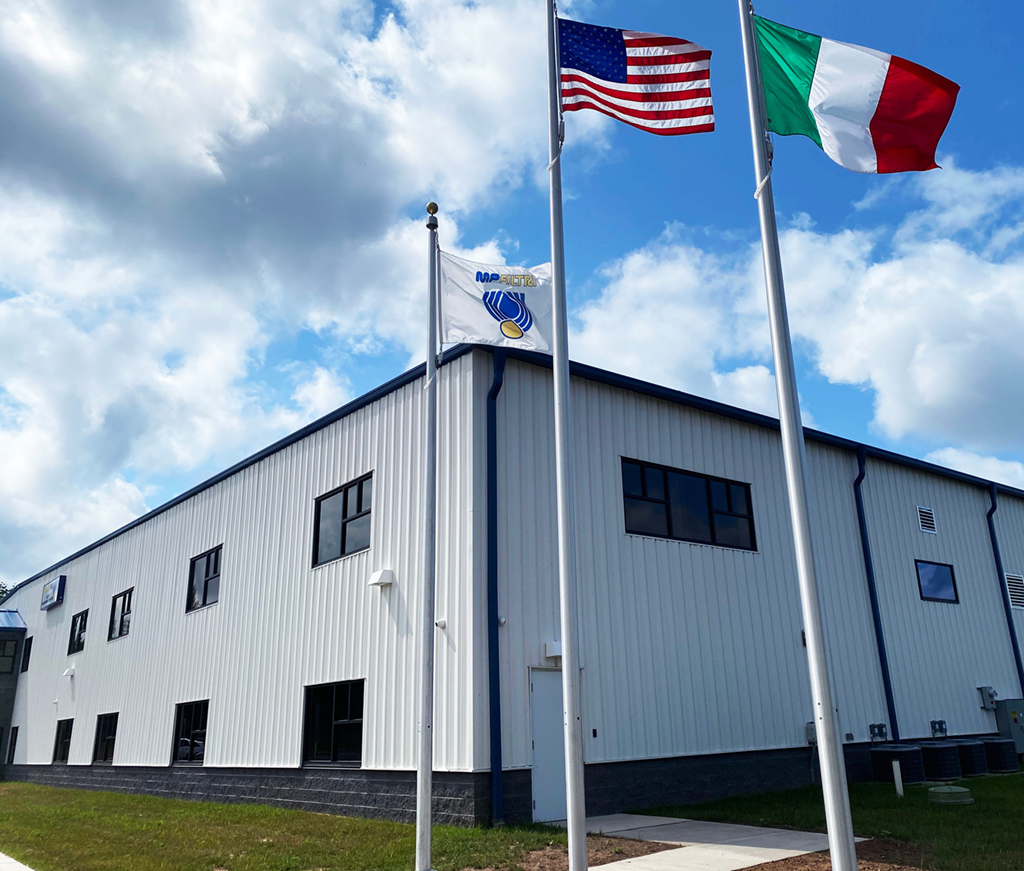 June 1, 2020
NEW USA HEADQUARTERS
The first brick of MP Filtri`s USA new Pennsylvania headquarters was laid in April 2019. Located in Quakertown, approximately 47 miles from Philadelphia, MP Filtri USA today stands on a 7.4 acre campus. With several levels, the ground floor houses an area of 51,000 sq. ft. used for production, product assembly cells, OEM packaging, Contamination Monitoring Product recalibration service lab and warehouse of raw materials, components, and finished goods. Located on the 2nd floor are administration, technical, commercial activity offices, along with large spaces dedicated to meeting rooms for training and conferences. 
MP Filtri USA's new plant opened June 1, 2020, to expand North American manufacturing in support of current business and future growth. 
MP Filtri USA, Inc.
1181 Richland Commerce Drive
Quakertown, PA 18951